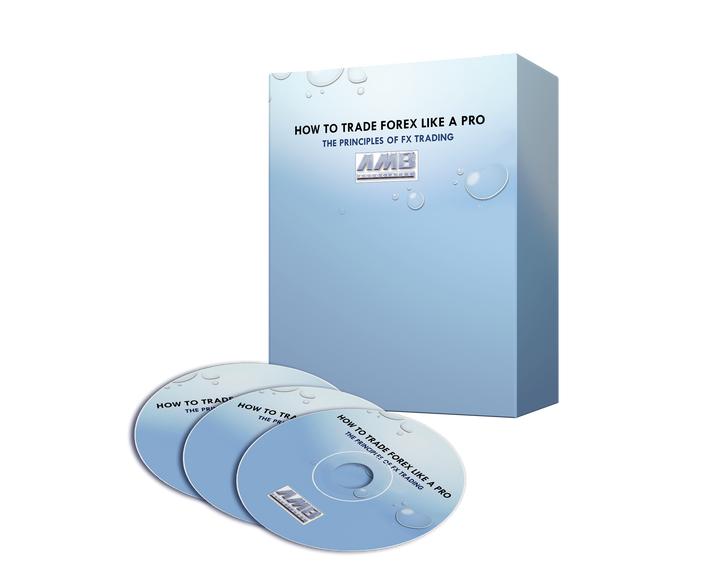 Learn To Trade Forex Like A Pro
Discover The Skills You Need To Master To Become A Forex Trader
Watch Promo
By Andrew McBarnett FCMA CGMA

...Please take a few minutes out of your day as this could change your life!
How good would it feel to go to bed not having to worry?
Money troubles would be the last thing on your mind.
I'm going to tell you a true story.
If you believe me, you will be well rewarded.
If you don't believe me, I will make it worth your while to change your mind. Now let me explain...
Have you ever dreamt of becoming a professional full-time trader?
If you have, you are not alone.
Do you dream of:
Being debt free

Earning a substantial income

The freedom from any financial worry/stress

Having more time to spend with friends and family

The nice home, amazing vacations and driving the latest sports car
Finally Revealed - How You Can Achieve Your Dreams!
In fact, I had a dream just like yours and over the past few years I've been able to live that dream every single day.

It was harder to achieve financial freedom than you would think back then. There were so many get-rich-quick trading systems and so many big-mouthed gurus out there that always over-promised and under-delivered you didn't know who to believe!
In all honesty, I spent years trying to figure this out. It cost me tens of thousands of pounds buying trading systems and courses that didn't work (don't tell my wife) and yes, you guessed it. I got my butt kicked in the markets more times than I care to remember.
The good news for you is you don't have to go through this struggle. And here's why.
When you think about it, trading is actually simple...you click the mouse, to enter the trade and you click again to close the trade. Hopefully at a profit. So how hard can that be!
But you and I know that while it may be simple, it sure ain't easy!
But why to 95% of people fail?
They fail because trading is a game like poker, where there needs to be a loser for there to be a winner. It's called a zero-sum market.
So the pro's don't want you to know the secrets to consistent profitability, or who will they get their profits from!
Here's How You Can Join The Elite 5%
I don't want to sound negative, but most people who claim to be forex traders are not consistently profitable. The vast majority only last a few months, while others last a few years or more, but eventually, they all end up failing.
They search for the 'silver bullet' of trading systems and indicators, they fail to make the commitment it takes to see it through and their emotions finally get the better of them when they have a string of losing trades...
This is the "NORMAL" result for traditional retail traders!
...but this doesn't need to be your "NORMAL" result too.
Let's face it, if we were "NORMAL" you wouldn't be where we are right now and you wouldn't be reading this.
We are different, we do things differently and we get AMAZING RESULTS!
In fact, if you've:
Thrown in the towel after blowing up your account,

Bought several trading systems which have all failed,

Traded without a stop loss, or moved your stop further out,

Felt that trading is one big conspiracy that exists to make the brokers rich,

Been so scared, that you've sat paralysed, staring at the screen unable to pull the trigger,

Questioned your strategy, increased your leverage, or even taken set-ups that didn't match your trading plan (if you have one at all),
Then you're not alone.
That's just "NORMAL" behaviour.
But you're not normal, and normal results won't do for you.
You Want Amazing Results!
The question is HOW DO YOU DO THIS?
The answer is simple...cut through all the crap.
Stop wasting your time copying trades from losers in the forums who claim that they know where price is going to move next.
You need to break the current cycle in order to achieve your dreams because if you keep on doing what you've always done, you'll continue to get the results you've always got.
It's Time To HARNESS Your Skills, Focus On Your Dreams,
Achieve Some Real Success In Your Life
And Make It Happen!
The easiest way to do that RIGHT NOW is to get enrol on my training program called to How To Trade Forex Like A Pro.
I designed it specifically to eradicate the 'normal' problems I just mentioned and put you on a path to consistent profitability.
Now you may be thinking "Well Andrew, that's all well and good for you to say, but I don't believe you, I don't trust you and I don't know if it will work for me!" And these are all fair and valid points, so I'll like to take a minute to put your mind at rest.
Tried & Tested Training Program
How To Trade Forex Like A Pro is proven.
Not just by me, but by the other students who have benefited from my training over the past 18 months from 8 different countries.
You see I wanted to be 100% certain that what I discovered worked. Not just for me, but for anyone who followed my teaching exactly and applied the principles in the way I teach them.
After spending 6 months preparing the material, I tested it for 18 months and sold it on Udemy, tweaking and adjusting it until I was confident that I got it right.
I've added quizzes as they help with your understanding, I split one lecture into two because it got too heavy to digest and so on...
For those students who bought How To Trade Forex Like A Pro, I offered them a full refund if it didn't work for them and I can confidently say that I never had a request for a refund from any of them.
So what makes this course different? Well here comes the good part.
3 Things You MUST KNOW About Forex Trading
On the path to achieve success in forex, I discovered that there really are three things that you need to know in order to be successful trading the forex market...
If you truly want to achieve success then you MUST master these 3 things:
Trading Psychology
By far, the most important aspect of forex trading is the least considered factor by amateur traders.
How Price Really Moves
You

need to understand how and why prices move.
Probabilities & Risk
T

o assess risk and trade like a pro, you must overcome the mental barrier that most people have with probabilities.
This is what separates the winners (the pros), from the losers (the amateurs) - they have a deep understanding of this.
Most trainers/coaches/gurus make their money selling trading systems to the losing trader. The pro's know that the system has very little to do with long-term success. Whilst the amateur thinks that this is 'silver bullet' to cure all their problems.
It's kind of like the car industry where they can easily build a car that can last forever, but they won't because the money is in selling the spare parts. So the amateur trader continually buy more and more trading systems only to find that their results fail to improve!
It's a known fact that you can give a bad system to a good trader and they will make money from it, but if you give a good system to a bad trader, they will lose money every time.
The ENTIRE How To Trade Forex Like A Pro Training Course Was
Developed To Transform You Into A Professional Trader
And that's why I strongly recommend you get started with How To Trade Forex Like A Pro right NOW.
I can show you how you can skip over the hurdles and problems that I and others have fallen over in the past.

That's the benefit of learning from someone who's been in your shoes and has been there and done it. And that's exactly what my training course How To Trade Forex Like A Pro was created to do.
I now trade full-time for a living and this course is the foundation that I built my skills and experience upon which lead to my eventual success.
I started trading back in November 2008 and like almost all amateur traders, I struggled for years. It wasn't until I took all the pieces of the jigsaw, all the knowledge, all the courses I bought and pieced it all back together that I saw something that totally transformed my trading and changed my life.
During the difficult months, the dark periods when I thought that I'd never 'get it' I made a personal vow to myself that if I ever became a profitable trader, I would share my knowledge, I would share this secret so that no-one else had to suffer like I did.

This course is the result of that vow, that commitment I made and I have now honoured and delivered it.
WARNING - Limited Places Are Available
I'm going to be direct, to the point and short. Normally you read those marketing sales pages and they talk about some kind of "false scarcity..."
...Let me tell you, it's a sales tactic they use to get you to BUY NOW rather than procrastinate and go about your way and think about it.
In fact, there's a huge benefit for those of you who do act quickly and enrol on How To Trade Forex Like A Pro... more about that later...
...But today I'm not going to try and create some false scarcity. I am just going to lay down the facts for you to decide.
FACT 1: The sooner you start to trade, the sooner you'll gain the necessary skills to become a profitable forex trader and the sooner you'll achieve your dreams - it's that simple.
FACT 2: There are a limited amount of people that I can personally support during each enrolment cycle (and still have enough time to trade myself) and so I have to limit the number of people who can buy this course.
FACT 3: There is a definite end date to this promotion and to this enrolment cycle when the training starts and I close the doors. As you read on you'll see how ridiculous the price is and when you do, then you'll realise that I can't run for long before selling out.
So the facts are that this offer is LIMITED both in NUMBER and LENGTH OF OFFER. You either act NOW and act FAST or you miss out on this opportunity.
There are no second chances here.
By now you're probably wondering just how much How To Trade Forex Like A Pro is going to cost you.
It's a good question and in just a moment I will answer that.
But before I do, I want you to know that I have given you the BEST PRICE that I could possibly give you, without breaking the bank.
It's Not About Making Money, It's About Your Success
You see, to create this course, I have invested two years developing and refining this training course and I need to ensure that I have priced it to regain my investment plus the time commitment that will be necessary on my part to support you moving forward.
With that said though I'm sure that you're going to be pleasantly surprised with the value that I am giving you.
I am also sure that as a professional trader, you will appreciate that by paying for a course that could potentially set you up for life, you'll see this not as a cost, but as an investment in you and your loved one's future.
As a forex trader you could easily recoup your investment in one month, even if you were trading conservatively.
This is what you get when you invest in the How To Trade Forex Like A Pro Course today:

The Foundation Course
This online home study course covers the most important fundamental elements required to successfully trade the forex market. (I would recommend this if you're just starting out as it will give you a solid grounding. You can then decide at a later date if you want to take your trading to the next level). Of course you can work through this in one day, but at a steady pace, covering one module per weekday, this course will be complete in 10 days.
This course is priced at: £94.99 on Udemy, but you only pay £1.00.
When you invest in How To Trade Forex Like A Pro, you will be able to buy the course for the following discounted price:

The Foundation Course - buy it here today for £1 and save £94!
Please Note: All prices exclude UK sales tax (VAT) at 20%
I've set myself the goal of changing the lives of a million people. Yes, I know that it's pretty ambitious, but the way I see it is even if I help one, then I've made the world a slightly better place. My aim with the AMB Associates Online University is to help you achieve your dreams and in so doing help me achieve mine.

To Your Success!

Andrew McBarnett FCMA CGMA
Still Not Sure?
This Training Course Is Backed By
My Unbeatable Personal Double Guarantee
"Because I know it's difficult to really know if you would like to go ahead without actually seeing and testing the material in person, I want to make this as WORRY-FREE and as RISK-FREE as possible for you.
I may have a great track record, proved this works, have taught other people how to do this successfully and hopefully shown you I am someone you can certainly trust - I realise that you have to see it for yourself to make you truly comfortable about proceeding. Which is only fair and right...
So I'm going to give you a DOUBLE GUARANTEE.
Here's what I'll do for you:-
If, within 30 days of purchase, you are not absolutely satisfied in any way with the quality and value of this material, just contact me and I will give you a prompt and courteous refund with no questions asked. As a gesture of goodwill, you can also keep any material that you have downloaded plus any bonuses that you may have received.
I can't be fairer than that."
Go ahead and invest in How To Trade Forex Like A Pro RIGHT NOW, RISK-FREE. Use it for an entire month and if on the 30th day you decide that it wasn't worth the small investment, you'll get an immediate and hassle-free refund!
I do this because I believe in it and I am confident that How To Trade Forex Like A Pro has the power to change your life...remember, I haven't had to give anyone a refund in the past 18 months... and so now you have NO EXCUSE not to try it out for yourself right now.
Enrol NOW, Risk-Free, Before It's Too Late.
I'll see you in class!
Course Curriculum
Section 1: Introduction To Forex
Available in days
days after you enrol
Section 2: The Factors Affecting Successful Forex Trading
Available in days
days after you enrol
Section 3: Zero-Sum Markets
Available in days
days after you enrol
Your Instructor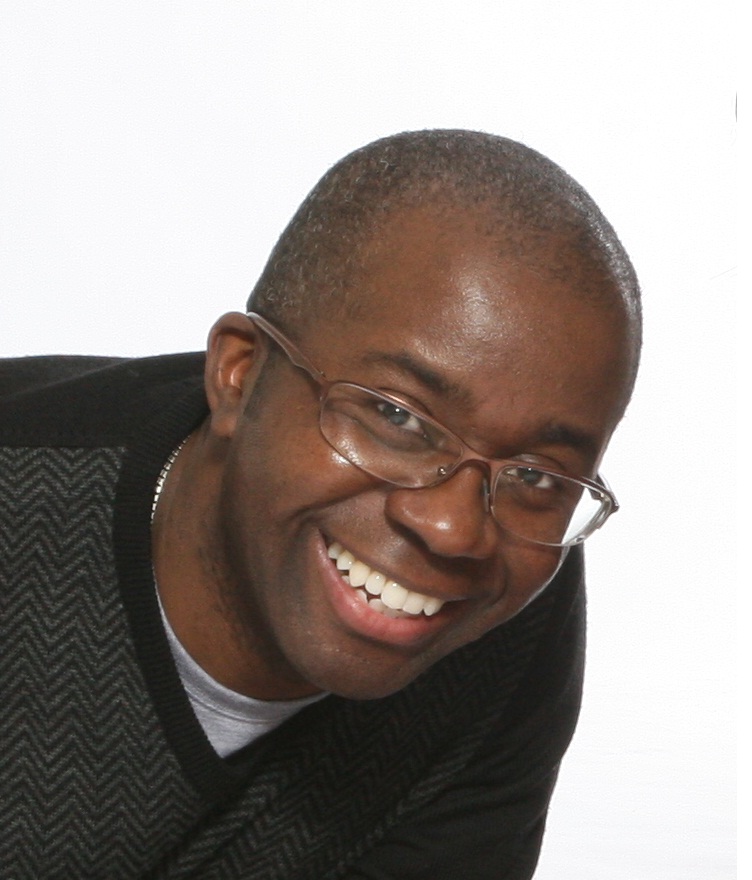 Andrew McBarnett FCMA CGMA is an entrepreneurial professional with a proven 30-year history of successfully delivering strategic solutions to business issues across a broad breadth of organisations and market sectors.
Andrew is the author of the book 50 Ways To Increase Your Sales Today which became an #1 Amazon international bestseller in the United Kingdom, the United States, Canada, Germany and Australia.
He is a fully qualified Fellow Chartered Management Accountant who started his entrepreneurial career having both co-founded and co-funded a company called MaxTag (UK) Limited. This business, which will celebrate its 20th anniversary in 2017, grew to achieve a turnover of £3M within 5 years.
Andrew is Chairman and CEO of AMB Associates Limited. He is qualified in NLP (Neuro Linguistic Programming) and Sports Psychology has spent over 20 years successfully coaching companies and individuals to achieve their goals.
Andrew was invited to appear on the BBC's second series of Dragons' Den, but had to decline as the business had since been sold to a major UK plc.
He has also worked with some of the world's best known blue-chip multinationals such as Abbott Inc where he was part of a team that launched Clarithromycin, regarded as the most successful UK antibiotic launch of all time.
Andrew is a commercially minded thinker and whilst at Panasonic he was responsible for a global budget worth $1BN and assisted the winning of a number of high profile contracts totalling hundreds of millions of dollars.
During his time with Vodafone, he was part of the team that acquired Cable & Wireless Worldwide for £1.04BN and his leadership returned 2/3rd's of that business (worth £700M) back to growth by adding a 5.3% increase to revenue within its first year.
In addition to his charity work, Andrew has also written various articles published in the Better Business Magazine, The BOSS magazine and for ASE (The Association of Student Entrepreneurs). He has also held both NED and pro-bono positions such as Branch Treasurer for the IoD and Accountant for BAPEN (The British Association for Parenteral and Enteral Nutrition).
Course prerequisites:
Basic computer experience and a willingness and desire to learn.
This is NOT a get-rich-quick scheme or a trading system that you can simply follow.
It will require your dedication and commitment to exactly follow what you are taught and continually improve your skill as a trader.
Who is the ideal student?
This course is ideal for someone considering forex trading, or someone who currently trades, but is not yet consistently profitable.
What will I learn?
By applying the principles of this course you will be able to confidently trade without discomfort and fear in the knowledge that you understand the dynamics of what is going on in the market.
You will be able to understand the underlying principles of why price has moved and be able to identify when it is more risky to trade.
You will be capable of assessing a trading system and determine its long-term profitability.
You will appreciate what it takes to be a successful Forex Trader and can spend your time and effort developing the correct skills in order to be profitable.
You will be able to identify and stop behaviours that lose money and increase your profits.
---
VERY IMPORTANT WARNING:

No representation is being made that the use of this course, strategy, or trading methodology will generate profits. Past performance is not necessarily indicative of future results. No representation is being made that any account will or is likely to achieve profits similar to those discussed on this website. Trading carries a high level of risk to your capital and is not suitable for everyone. Prices can move rapidly against you and resulting losses may be more than your original stake or deposit. Ensure that you fully understand the risks involved before you undertake any form of trading activity and do not trade with money you can't afford to lose.
CFTC Rule 4.41 - Hypothetical or simulated performance results have certain limitations, unlike actual performance record, simulated results do not represent actual trading. Also since the trades have not been executed, the results may have under or over compensated for the impact, if any, of certain market factors, such as the lack of liquidity. Simulated trading programs in general are also subject to the fact that they are designed with the benefit of hindsight. No representation is being made that any account will or is likely to achieve profit or losses similar to those shown.
Thank You
For Helping Make An Impact on Global Education
100% of your enrolment fee will go towards helping me build a school in Africa.
I support Pencils of Promise, a charity that provides educational opportunities to student around the world.
You may not know it, but 250 million kids can't read. I want to do my bit to change that as I believe that everyone deserves a quality education.
Education is the most powerful weapon we can use to change the world. Education reduces poverty, empowers women and helps prevent disease.
If you're wondering why I selected this charity, it's because 100% of our donation to Pencils of Promise will directly impact the lives of the kids who need it most.
Frequently Asked Questions
When does the course start and finish?
The course starts now and never ends! It is a completely self-paced online course - you decide when you start and when you finish.
How long do I have access to the course?
How does lifetime access sound? After enrolling, you have unlimited access to this course for as long as you like - across any and all devices you own.
What if I am unhappy with the course?
We would never want you to be unhappy! If you are unsatisfied with your purchase, contact us in the first 30 days and we will give you a full refund.