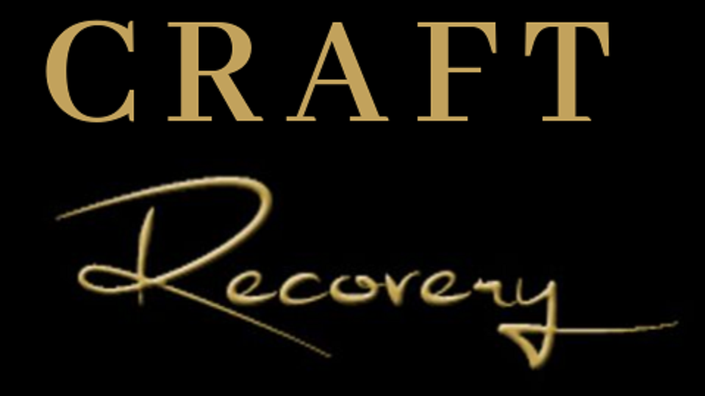 SCHOOL CLOSED!
Autumn Term Fully Booked
Book Now For The Winter Term & Claim A 30% Discount!
First, I want to say how sorry I am that you, or someone you love, is struggling with addiction.
I know first-hand how painful it is.
Please allow me to share my story...
My Father was an addict.
Living with someone struggling with addiction is like hell on Earth; the anger, the arguing, the violence and of course the anxiety and the fear.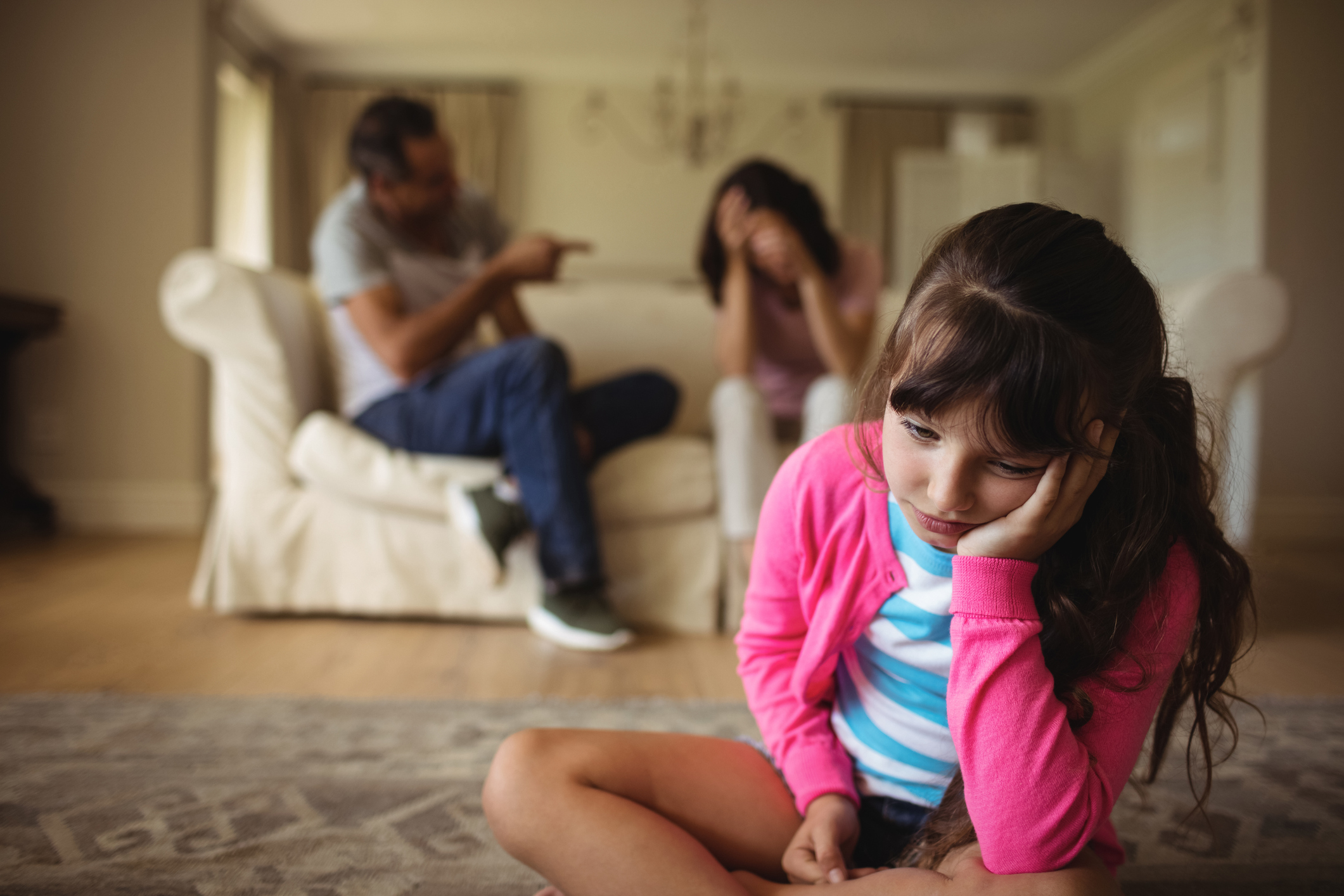 I can still remember dreading going home, not knowing who was going to be there – was it Dr Jekyll, or Mr Hyde.
There was no chance of inviting friends over, in fact, we never had any visitors, even at Christmas. We just lived a very private life in complete isolation shielding us from the stigma and the shame of having an alcoholic in our family.
It was like living two lives; the normal, happy one outside the home and the other life where you are constantly walking around on eggshells trying to prevent things from kicking off. I simply coped living one day to the next, hoping that these two worlds would never meet.
We never spoke about Dad's drinking and I guess that my Mum and my eight brothers and sisters were all trying to find their own way to cope with him and the stress that it placed on us all. In fact, I never talked openly about it until about 5-years after he passed away. Bottling these things up doesn't do you any good, believe me!
By then I had a family of my own and whilst I don't think that it affected my mental health, I guess that there's a reason why I never slept particularly well, suffered from horrific nightmares and I don't touch a drop of alcohol.
School can be a cruel place and so hiding our 'problem' from the outside world felt like the right thing to do. I don't believe that I would have received compassion from my friends and their parents would certainly have judged us had they found out.
But I still loved him, I just wanted more snippets of the 'normal' Dad, who would appear in between the bouts of heavy drinking.
They say that addiction isn't a spectator sport, eventually the whole family and it's so true. This was why I joined a leading UK drug's charity and dedicated the past two years helping other families who supports a person who is struggling with their addiction.
In society, we still view addiction in a similar way to how we viewed mental health 10 years ago.
Addiction is a coping mechanism for unresolved trauma and I believe that addicts are simply using alcohol, drugs, sex, or gambling etc. to mask the pain in their lives.
I'll never know what my Dad's pain was, I wish I did, as maybe I could have helped him.
But now I've discovered something, albeit too late for my Dad, that I believe could help you.
It's called CRAFT.
The CRAFT approach is a solution focused behavioural change approach which is delivered with amazing success over a period of 7 sessions.
We are always humbled to see positive changes in families who utilise the CRAFT approach, with every member of the family reporting that they are left with hope for the future.
What is CRAFT (Community Reinforcement and Family Training)?
CRAFT is a whole family recovery solution.
It is clinically proven and it has been demonstrated both here in the UK and abroad to be effective at getting reluctant users into treatment, helping them to stop their substance use. It also improves the health, well-being and fortitude of family, friends and significant others.
The Bible said it, Mahatma Gandhi said it, even the Beatles said it – all you need is love.
Your love has POWER!
And CRAFT uses your love to help your loved one to overcome their pain.
CRAFT has three main goals:
To reduce your loved one's substance use;
To engage your loved one in treatment and support; and
To improve your quality of life and functioning of the substance user's friends, family and significant others.
CRAFT grew out of the understanding that individuals who truly need help with substance abuse often are strongly opposed to treatment. On the other hand, the friends and family of the person using substances are commonly highly motivated to get help for them.
So, it is extremely successful at influencing treatment-refusing alcohol and drug users to enter treatment and that's what we all want, right?
WHAT DOES THE EVIDENCE SAY?
CRAFT is supported by 20 years of peer-reviewed research. It is a comprehensive behavioural program that teaches you to optimise your impact while avoiding confrontation, or detachment.
Across a number of clinical research studies worldwide, CRAFT consistently gets 64% to 86% of addicts into treatment, typically after only five sessions.
In comparative studies, CRAFT treatment engagement is significantly higher than the Johnson Intervention (30%) and Al-Anon (0%- 17%).
It's also important to recognise that within the CRAFT approach that regardless of whether a loved one enters treatment, the family member typically benefits by feeling less depressed, anxious, angry, and has fewer physical symptoms than before treatment.
HOW DOES CRAFT WORK?
The CRAFT programme is delivered over seven weekly sessions, each lasting approximately two hours.
All of our CRAFT Practitioners have been trained by George Charton, arguably the UK's leading voice on CRAFT.
Each weekly module builds on the previous one and this online system will automatically give you access to the following module after seven days.
Once you have completed each module, you'll be given some assignments for the week, which when applied will begin the transformation for both you and your loved one.
Here's a brief summary of the LIVE seven weekly modules:
Introduction to CRAFT (Goals and targets, what's worked, what hasn't)
Functional Analysis – Drinking & Using Behaviour (What is it that the addict is thinking, feeling and doing)
Functional Analysis – Abusive/Violent Behaviour (Precautions and staying safe)
The Role of Positive Communication (How to express emotion, courtesy, respect and how to offer rewards)
The Role of Positive Reinforcement in the CRAFT Approach (Non-monetary rewards, the removal of rewards and natural consequences)
Enriching The Lives of Carers & Family Members (You are the best resource in your loved one's recovery and harm prevention, but you too need to be at your best)
Empowering Our Loved Ones To Access Treatment & Support (A redefinition of what treatment looks like, services are not always the solution)
Because your health is paramount to the recovery of your loved one, we'll also keep an eye on your personal well-being each week.
Don't worry if you have any questions during the program as there is a webinar (online meeting, where you can participate and can chose not to be seen) on Tuesdays and Thursdays. There you'll get all your questions answered and if you're too busy, then simply email us with your questions and they will be answered during the webinar. You can then listen back to the recording when you have time.
Once you've completed all seven modules, you'll join our private community of CRAFT Recovery graduates. The group is there to educate the community and provide support to each other. There we'll all celebrate your success with you when you ring the bell when your loved one reduces their use and also when they have entered treatment!
WHAT'S THE IMPACT ON THE SUBSTANCE USER?

CRAFT was found to have several significant positive impacts on the substance user, including reducing substance use, getting reluctant users into treatment and helping the user progress better through existing treatment.
A UK study by PROPS (Positive Response to Overcoming Problems of Substance misuse) North East, found that:
More substance users who participated in CRAFT have stopped their substance use (33% vs 10% of non-CRAFT users);
More substance users have entered treatment (55% vs 39%); and
Only 12% of CRAFT users are not in treatment compared to 51% of non-CRAFT users.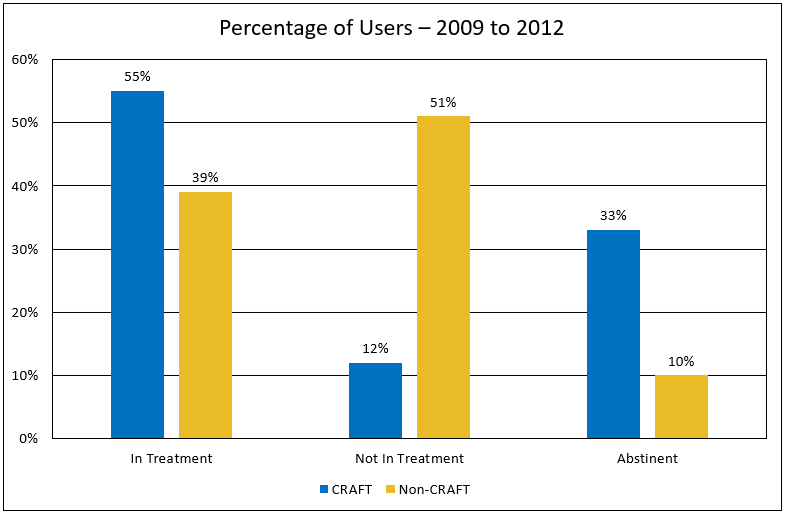 WHAT'S THE IMPACT ON THE FAMILY, FRIENDS, OR SIGNIFICANT OTHERS?

CRAFT has been found to have the following impacts on participants of the programme:
Improved self-confidence and self-esteem
Increased knowledge of management and communication techniques
Increased happiness
Improved self-reliance and decreased support needs
Improved understanding of the self and others
Brought families together
Improved health and well-being
Increased productive activity, including employment activities
WILL CRAFT WORK FOR ME?

You may be wondering whether you can do what I've shared with you today.
And that's a valid concern, because what you're really wanting to know is this – will this time be different? Will you finally discover a solution to release your loved one from the grip of addiction?
I believe that you can do it and I am certain that this will positively impact your loved one and their addiction.
I want you to know that this unique approach works for all ethnicities, for users at varying degrees of addiction and with differing carers (spouse, parent, child, sibling, grandparent to name a few) – each and every one with their own unique set of challenges.
My only regret is that this wasn't around for my Dad.
But we all know that solutions are great. We know wisdom is great. But without ACTION, nothing happens.
You're seeking help today for a reason, because life is far from perfect and you desire more and who would blame you…
Nobody knows your situation better than you and I'm sure that there's a vision in your mind of how you'd like your life to be.
The only thing that's missing is how are you going to get there?
Today, you have the chance to discover the how.
I truly believe in CRAFT and I am confident that it will help you and your loved one.
So much so, that I'm willing to offer you a 30-day, no quibble, money-back guarantee so that you can see for yourself that this is exactly what you're looking for.
Having lived with someone struggling with addiction, I know how toxic the atmosphere can be and I'm sure that you want results immediately, but we've been so swamped with families enroling that we've had to close the doors this term.
By means of an apology I would like to offer you a 30% early-bird discount for any bookings made before we launch next term. But please hurry as places are sure to fill up fast again.

Thank you for taking the time to read my letter, I wish you and your loved one all the very best for the future.
There is a brighter future out there and I believe that CRAFT is the answer.
Enrol today and let's start to get your loved one on the road to recovery.


Andrew McBarnett FCMA CGMA

Here's What You'll Receive:
The Evidence-Based CRAFT Intervention Recovery & Harm Prevention Training Delivered Over 7-Weeks

All Materials, Resources & Support

Group Coaching Webinars For Additional Support

24/7 Lifetime Access To The Training

An Inspiring and Supportive Trainer (George Is A Former Drug User Who Is Now In Recovery)

30-Day, No Quibble, Money-Back Guarantee

Private Members Area Access (Upon Graduation)
SCHOOL CLOSED!
Autumn Term Fully Booked
Book Now For The Winter Term & Claim A 30% Discount!
Your Instructor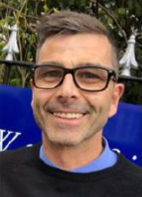 Hey guys, so a little bit about myself.
My name is George Charlton and I live in Durham in the North East of England.
I started training as a therapist in 2003 and qualified with a Diploma in Person Centred Counselling Practice in 2005,before going on to complete a Master of Arts in Social Services and Health at Durham University in 2006.
I have worked in the field of health and social care for the past 18 years & specialise in addiction support, providing innovative and dynamic whole family recovery interventions. As part of my own practice working with families I utilise behavioural change models such as Community Reinforcement and Family Training (CRAFT ), Behavioural Couples' Therapy (CBT) and the Community Reinforcement Approach (CRA) all of which I truly believe in and am extremely passionate about.
I was so fortunate to receive the prestigious accolade of UK Skills National Training Award for my continued commitment over many years working with individuals and their families who as disenfranchised by addictions and wider social issues.
Over the past 5 years, I have gained recognition as one of the leading voices across the UK who promotes and trains individuals, practitioners & companies in the global evidence-based CRAFT program and take great pride in being one of only two accredited Trainers and Supervisors delivering UK wide CRAFT practitioner training and supervision. My practitioner training is professionally endorsed by CRAFT Founder & Emeritus Professor Robert J Meyers from the University of New Mexico.
I have vast experience in delivering CRAFT Practitioner training & I ensure that everyone taking part in my training has lots of fun and leaves feeling energised and excited about putting CRAFT into practice in their own lives.
SCHOOL CLOSED!
Autumn Term Fully Booked
Book Now For The Winter Term & Claim A 30% Discount!
Still Not Sure?
This Course Is Backed By My Personal Double Guarantee
I know that it's difficult to really know if you would like to go ahead without actually seeing and testing the material in person, I want to make this as WORRY-FREE and as RISK-FREE as possible for you.
So I'm going to give you a DOUBLE GUARANTEE.

Here's what I'll do for you:-
If, within 30 days of purchase, you are not absolutely satisfied in any way with the quality and value of this material, just contact me and I will give you a prompt and courteous refund with no questions asked.
As a gesture of goodwill, you can also keep any material that you have downloaded plus any bonuses that you may have received.
I can't be fairer than that.
Go ahead and give CRAFT a try right now, RISK-FREE. Use it for an entire month and if on the 30th day you decide that it hasn't been of value to you then you'll get an immediate and hassle-free refund!
I do this because I believe in it and I am confident that CRAFT truly has the power to change your life.
SCHOOL CLOSED!
Autumn Term Fully Booked
Book Now For The Winter Term & Claim A 30% Discount!
Thank You For Helping Make A Difference
10% of all enrolment fees will go towards helping me support other charities and worthy causes.
The first project that I have already started to fund is to build a school in Africa with Pencils of Promise, a charity that provides educational opportunities to student around the world.
You may not know it, but 250 million children can't read. I want to do my bit to change that as I believe that everyone deserves an education.
Education is the most powerful weapon that we can use to change the world. Education reduces poverty, empowers women and helps prevent disease.
If you're wondering why I selected this charity, it's because 100% of our donation to Pencils of Promise will directly impact the lives of the children who need it most.
Frequently Asked Questions
When does the course start and finish?
The course starts now and never ends! It is a completely self-paced online course - you decide when you start and when you finish.
How long do I have access to the course?
How does lifetime access sound? After enrolling, you have unlimited access to this course for as long as you like - across any and all devices you own.
What if I am unhappy with the course?
We would never want you to be unhappy! If you are unsatisfied with your purchase, contact us in the first 30 days and we will give you a full refund.
SCHOOL CLOSED!
Autumn Term Fully Booked
Book Now For The Winter Term & Claim A 30% Discount!