Have you started your business, but are struggling for direction and finding it hard to get your first customer?
Are you getting a few sales, here and there, but money is tight and you need to improve your cashflow?
Or, do you have consistent revenue, but you now want to ramp it up?
As a business owner, there are in fact many predictable frustrations that you'll run into:

* Not having enough profit,
* Not enough personal income,
* Not enough customers,
* Can't find good people,
* Don't have enough time,
* The business depends too much on you.
Truth is, when I started my own business, I had no clue what I was doing and in the beginning, I made loads of mistakes.
Finding your way out of these problems is hard, if not impossible, without a predictable strategy that enables you to sell more products and services to grow your business.
Having designed, implemented and delivered strategies for some major global brands and successful businesses for over 30 years, what I've discovered is that business success boils down to how a company executes five core elements in their business.

I call these the Pillars of Success and they are Attract, Engage, Delight, Process and Fund and they are crucial if you want to grow your business. They are contained in my strategy called The IGNITE Program and this strategy helps frustrated entrepreneurs who have hit a roadblock to grow their business to 6-figures and beyond!
To learn more, download your FREE copy of The IGNITE Blueprint where you can learn this strategy to grow your business.
My name is Andrew McBarnett FCMA CGMA and I am a Business Management Consultant and a #1 international bestselling author.
I have used these tactics in global brands such as Vodafone, Panasonic and many small businesses including my own start-up which grew from zero to £3m in 5 years.
If you want to achieve similar results in your business join my FREE Facebook group and get your FREE copy of The IGNITE Blueprint TODAY!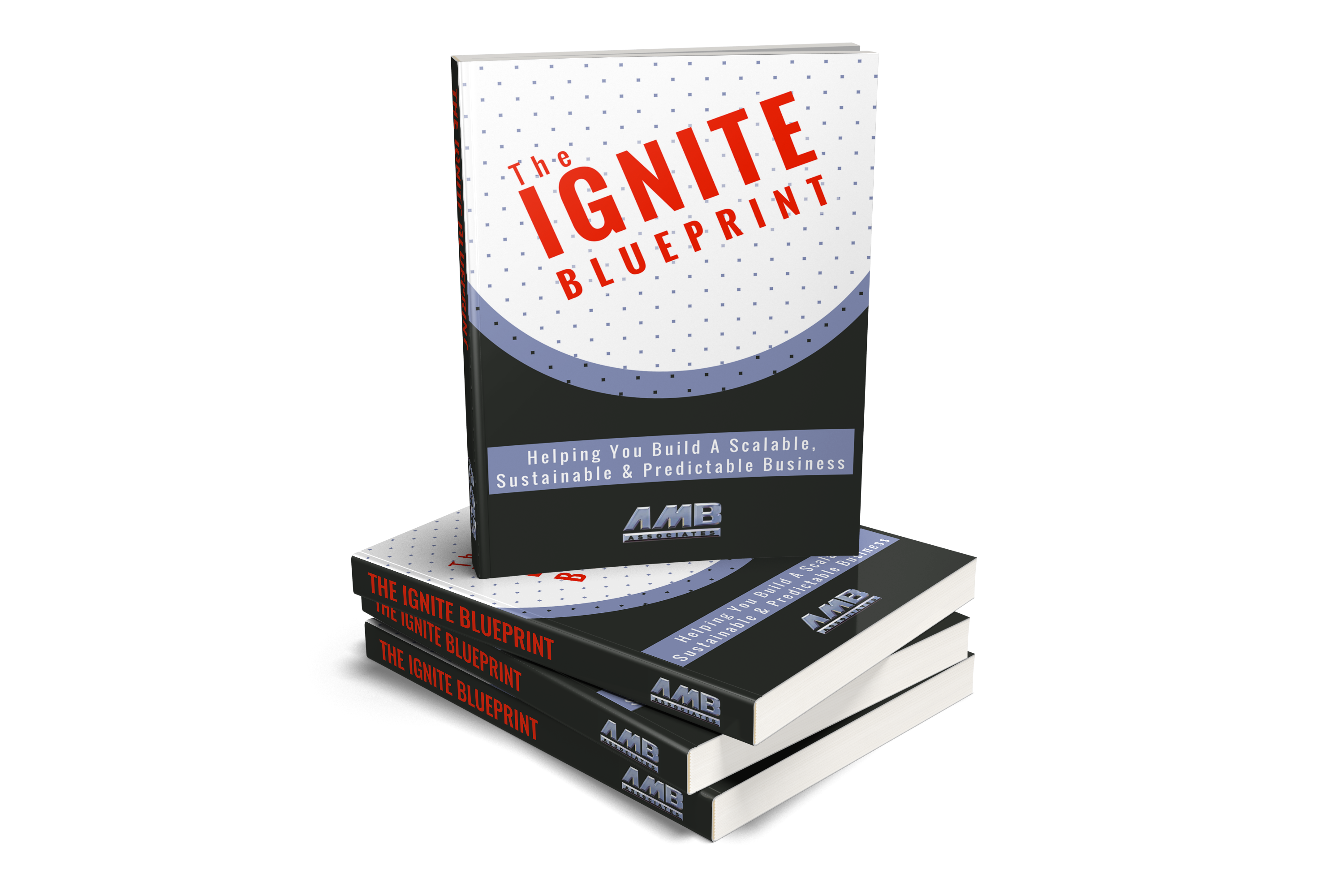 Download this 23-page guide to:
- Learn the secret tactics used by major global brands and successful small businesses.
- Optimize the five core elements that your business needs in order to be successful.
- Complete a 30-minute exercise that will change the way that you look at your business.
- Understand exactly what it takes to grow your business for scale, for cash, or for sale.
I've set myself the goal of changing the lives of a million people. Yes, I know that it's pretty ambitious, but the way I see it is even if I help one, then I've made the world a slightly better place. My aim with the AMB Associates Online University is to help you achieve your dreams and in so doing help me achieve mine.

Sign up today and you can download your guide in minutes!


Andrew McBarnett FCMA CGMA