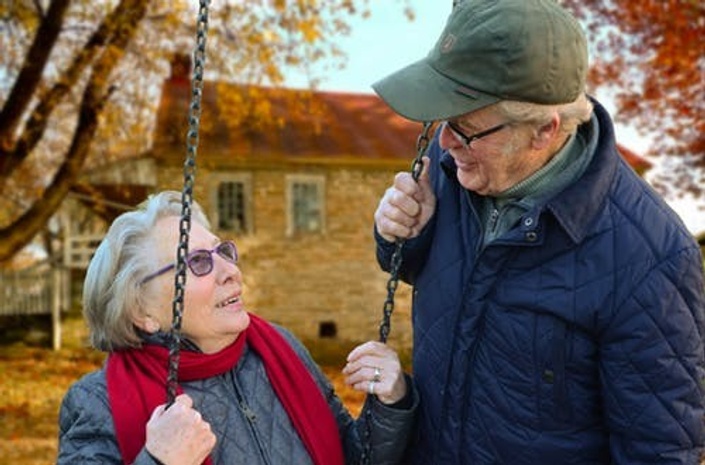 The Road To Retirement
Writing A New Chapter In Your Life
Course Curriculum
Download The Free Guide
Available in days
days after you enrol
Have you ever look in the mirror and thought "It's time to do what I want to do"?
Well, you're not alone...
It was a Spring morning, when Howard, aged 63, had a moment of clarity as he stood in the bathroom.
It's Time To Retire
"It's time to retire." he told himself.
And then flood of thoughts overwhelmed him...
"What about the business?"
"Who can I sell it to?"
"Would I have enough money to fund my retirement?"
It was a modest engineering business which Howard had started 38 years ago in Coventry.
A small owner-managed company that provided employment for Howard and his 17 staff.
"I hadn't planned to retire until I was 65" said Howard. "But when I lost Dorothy in 2017, things changed."
Howard had run the business and continued to care for Dorothy, his childhood sweetheart, until she lost her battle with cancer.
They had planned that when they retired, they would travel, and tick off the many adventures that Dorothy and Howard had listed on their bucket-list still stuck to the fridge with a magnet.
"When you lose your soul-mate, something inside you dies" Howard said, "It's lonely. I don't have the drive to get up each morning and run the business anymore. Eventually you've got to face the harsh reality that you're no Spring chicken."
"Dorothy and I had always talked about passing the business down to Richard [their son], but he moved away years ago and works for one of those big banks. I honestly don't think that engineering is 'sexy' enough for him and his generation."
"You work for 50 years, get the kids through football, piano lessons and acne, transfer your care-taking obligations to your elderly parents and — if you are especially blessed — continue to nurture the astonishing love you have for your grandchildren." Howard continues.
"I still enjoy the time with Sophie, 11, and Steven, 13, [Howard's two grandchildren], but because of the business, the distance and Richard's job, I only get to see them every 2 or 3 months."
"Since Dorothy's passing, Richard begs me to move closer to them, not just for me, but so that the grandchildren can get to know me before they grow up. I also get a sense that Richard fears that I may not have many more miles left on the clock and so wants more time with me."
"The mortgage was paid off years ago, I've got a few quid in the bank, but I don't know what to do with the business."
What Do I Do With The Business?
Howard's dilemma is no different to thousands of business owners facing retirement.
They own a healthy business, but have no plan around who to pass the baton to.
For many business owners, it not just about getting the right price for the business, but they want to be sure that they are selling to the right buyer.
Of primary importance is passing on the ownership in a way that creates minimal impact on their customers, some of whom they have had relationships with for decades.
Preserve Your Legacy!
All owners want to know that their legacy would be preserved and that their employees would be taken care of after the sale which is why Howard said that he kept "Kicking the can down the road."
At some point you just need to force yourself to make the hard decision and I can assure you that there is a way to sell your business, achieve a good price, protect your customers, your legacy and your staff and be assured that your business is in safe hands.
So, if you've decided to retire and you do want to exit your business, then I hope that this guide will help you to make the right decision about selling your business.
If you do want help finding the right buyer who will preserve your legacy, take care of your customers and protect your staff then maybe I can help.
A Happy Ending...
By the way, Howard did find the right buyer, who even kept the company name and retained all the staff. He sold the family home, downsized and moved closer to Richard near Portsmouth where he and the grandchildren spend most Sundays down at the beach.
Course Curriculum
Download The Free Guide
Available in days
days after you enrol

"I Would Not Hesitate To Recommend!"
Andrew's input and business acumen allowed us to win a number of high profile contracts totaling hundreds of millions of dollars"
- Mark Jennings, Chief Operating Officer - Panasonic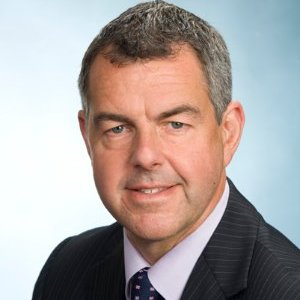 Andrew's Depth Of Understanding Totally Transformed The Way We Look At The Business"
Andrew's personal integrity lead him to be highly regarded as a trusted advisor throughout the business including the Group CEO.
- Paul Vogel, CEO Accountancy & Cloud Division - Iris Software Group
Course Curriculum
Download The Free Guide
Available in days
days after you enrol
Thank You
For Helping Make An Impact on Global Education
I believe in creating a better world and education provides opportunities for everyone and so every penny that I make from this site goes to Pencils of Promise to build a school for children in Ghana.
I support Pencils of Promise, a charity that provides educational opportunities to student around the world.
You may not know it, but 250 million kids can't read. I want to do my bit to change that as I believe that everyone deserves a quality education.
Education is the most powerful weapon we can use to change the world. Education reduces poverty, empowers women and helps prevent disease.
If you're wondering why I selected this charity, it's because 100% of donations to Pencils of Promise will directly impact the lives of the kids who need it most.
Your Instructor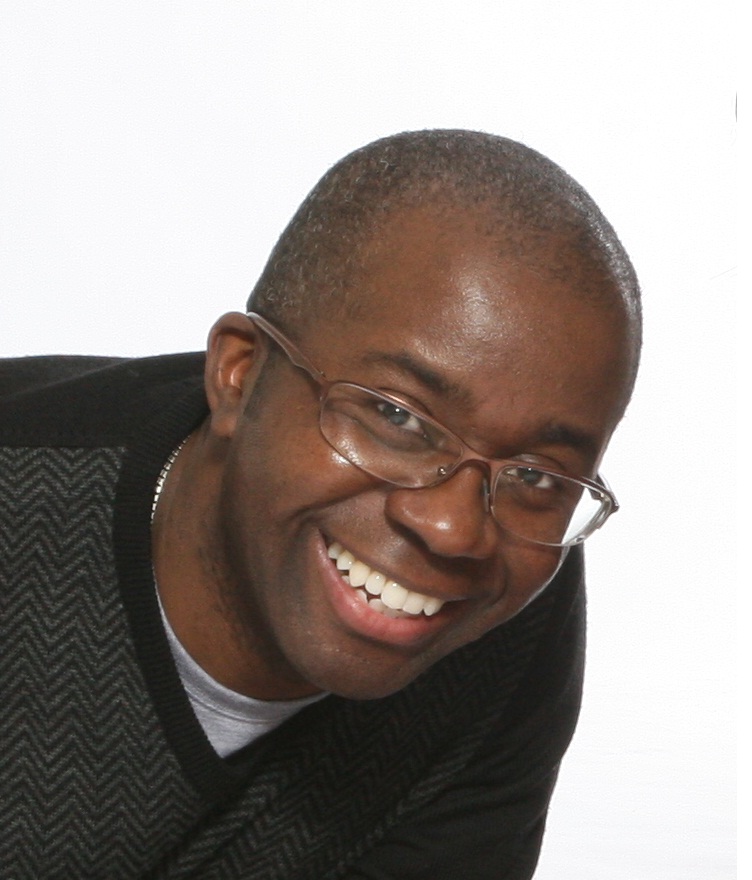 Andrew McBarnett FCMA CGMA is an entrepreneurial professional with a proven 30-year history of successfully delivering strategic solutions to business issues across a broad breadth of organisations and market sectors.
Andrew is the author of the book 50 Ways To Increase Your Sales Today which became an #1 Amazon international bestseller in the United Kingdom, the United States, Canada, Germany and Australia.
He is a fully qualified Fellow Chartered Management Accountant who started his entrepreneurial career having both co-founded and co-funded a company called MaxTag (UK) Limited. This business, which will celebrate its 20th anniversary in 2017, grew to achieve a turnover of £3M within 5 years.
Andrew is Chairman and CEO of AMB Associates Limited. He is qualified in NLP (Neuro Linguistic Programming) and Sports Psychology has spent over 20 years successfully coaching companies and individuals to achieve their goals.
Andrew was invited to appear on the BBC's second series of Dragons' Den, but had to decline as the business had since been sold to a major UK plc.
He has also worked with some of the world's best known blue-chip multinationals such as Abbott Inc where he was part of a team that launched Clarithromycin, regarded as the most successful UK antibiotic launch of all time.
Andrew is a commercially minded thinker and whilst at Panasonic he was responsible for a global budget worth $1BN and assisted the winning of a number of high profile contracts totalling hundreds of millions of dollars.
During his time with Vodafone, he was part of the team that acquired Cable & Wireless Worldwide for £1.04BN and his leadership returned 2/3rd's of that business (worth £700M) back to growth by adding a 5.3% increase to revenue within its first year.
In addition to his charity work, Andrew has also written various articles published in the Better Business Magazine, The BOSS magazine and for ASE (The Association of Student Entrepreneurs). He has also held both NED and pro-bono positions such as Branch Treasurer for the IoD and Accountant for BAPEN (The British Association for Parenteral and Enteral Nutrition).
Course Curriculum
Download The Free Guide
Available in days
days after you enrol
Frequently Asked Questions
When does the course start and finish?
The course starts now and never ends! It is a completely self-paced online course - you decide when you start and when you finish.
How long do I have access to the course?
How does lifetime access sound? After enrolling, you have unlimited access to this course for as long as you like - across any and all devices you own.
What if I am unhappy with the course?
We would never want you to be unhappy! If you are unsatisfied with your purchase, contact us in the first 30 days and we will give you a full refund.